Upcoming Performances and Events
RICHARD III
(This performance was first presented online on Nov. 28, 2020.
and is still online so that those who misssed it, can still view!)
If you like what you see, please consider a
of any amount so we may continue to provide you
with live and virtual theatre.



Directed by Colin Palmer
Shakespeare's classic story of pure Machiavellian evil:
The House of York has won the War of the Roses, but Richard of Gloucester, the youngest brother of the new king, dreams of one day ruling himself. His mind warped by his own physical deformities, Richard plots to seize power, destroying everyone who stands between him and the throne.
John Bradley: Sir Robert Brackebury/Earl of Oxford
Ben Eager: Prince Edward of York
Tim Ferris: Duke of Buckingham
Justin Harris: Earl Rivers/Bishop of Ely/Priest
Amy Ippolito: Lady Anne/Murderer
Christian Lepore: King Edward IV/Lord Mayor/Sir Walter Herbert
A.D. Newcomer: George, Duke of Clarence
Colin Palmer: Richard, Duke of Gloucester
Joseph Podlas: Prince Richard of York
Christine Richard: Duchess of York
Mark Sisson: Lord Stanley
Sarah Storjohann: Queen Elizabeth
Dan Yaiullo: Lord Hastings/Earl of Richmond/Sir James Tyrrell
John Yaiullo: Sir William Catesby
Oriiginal music by James Yaiullo
*******************************
Upcoming Summer 2021 Shakespeare in the Park production:
The Taming of the Shrew
Directed by: A.D. Newcomer
*******************************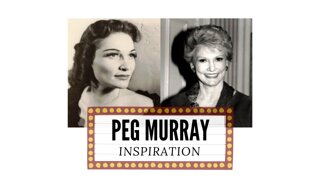 A documentary film about our Artistic Founder, Peg Murray
Dates and location to be announced.
Peg Murray: Inspiration
Director: Emmy Award winner, Catherine Tatge
Director of Photography: Dominique Lasseur
Lighting Director/Gaffer: John Marean
Stylist: Deanna Andes
Executive Producer: Amie Sponza

*******************************
Northeast Stage is now accepting proposals for our 2021-2022 fundraiser productions.
To submit your proposal(s), or for further information and questions
Please email Northeast Stage's Board of Directors at:
northeaststage@optonline.net
Thank you!
*******************************