Support Us / Donate
Contributions are tax deductible and may be sent to
PO Box 247, Greenport, NY 11944, or given via PayPal at the above link: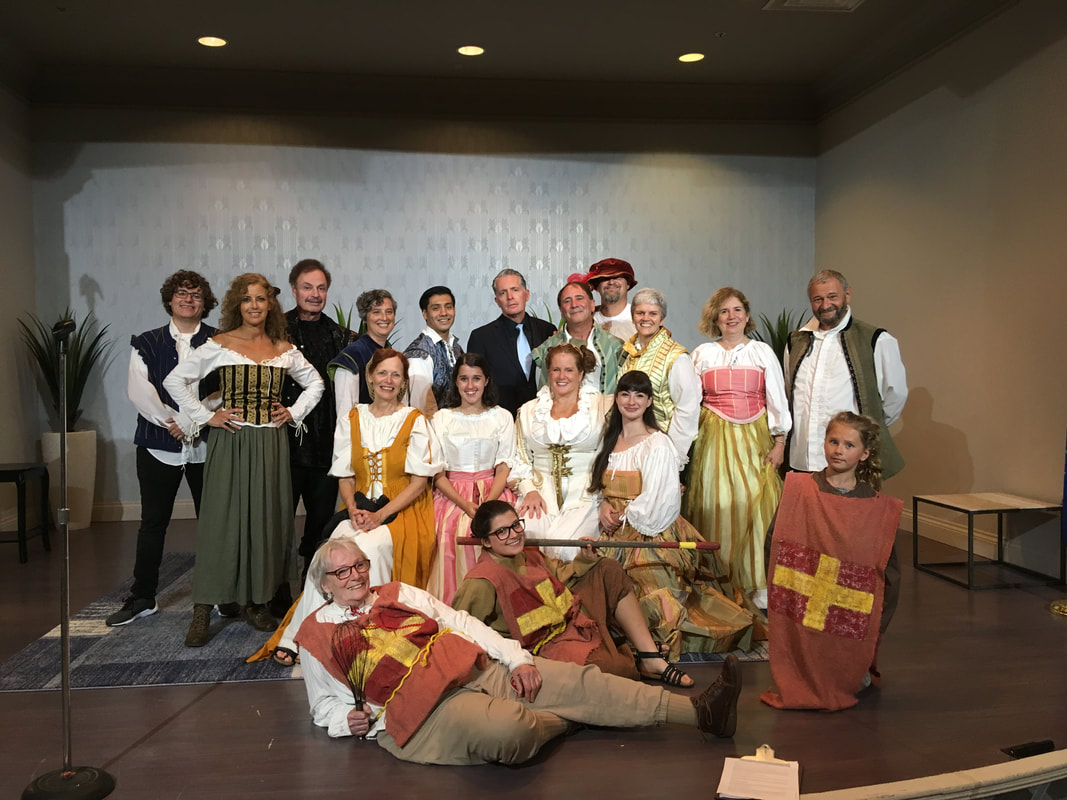 Cast Members of Much Ado About Nothing - 2018 Production
What will the proceeds from fundraising go towards?
Your donation helps us to be able to continue to bring free Shakespeare each summer to Mitchell Park in Greenport, Patchogue and Riverhead. Our goal is to keep these annual productions free for all to enjoy. The Village of Greenport has always been an integral source of support and a great partner in this effort, but the past several years the funding available through the village to cover the costs of sound and lighting has been cut. There are also other costs including costumes, advertising, artistic staff, printing scripts, insurance and the like. Northeast Stage works hard to find grant funding to help offset these expenses but also must rely on the support of the community. Thank you in advance for your support.
Northeast Stage is a non-profit organization and all donations are tax deductible.