Meet the Cast and Crew of
MACBETH
Jeanne Arnold
(First Murderer/Seyton)

Jeanne is a singer, musician, actor, dancer, and Russian / French / English simultaneous interpreter. Classically trained in choral music and piano, her favorite choral concert was at Carnegie Hall with The Cornell University Chorus with Michael Tilson Thomas conducting. She also led rock and funk bands for decades. Recent theatre adventures include playing Tranio in Northeast Stage 's The Taming of The Shrew and Gypsy in Crisis at Christie's Cafe with the Corchaug Reperatory Theatre. She was also Stage Manager for the 2022 fall and 2023 winter productions at NFCT, namely Cry Baby and Ripcord. Jeanne is thrilled to be with Northeast Stage again, especially with this awesome cast and crew. She thanks the whole cast and especially AD, Peter, Colin and Grace for their expertise and support. Enjoy the sprites, sights and fights, and the comedy and tragedy of our play!
Nicholas Auletti
(Macduff)
Nicholas is an actor/director/playwright from East Quogue, NY, and has graduated with a B.A. in Theatre from Lycoming College. Corchaug Repertory Theatre has recently premiered/directed his play Over and Under the Wings of Vultures in their One-Act Festival Series. Nick was last seen in Northeast Stage's It's A Wonderful Life: A Live Radio Play as Bert, Ernie, Martini, and Mr. Welch. Nick is grateful for the friendly cast and crew guiding him throughout this process. Nick would like to thank his family and Esme for all their support.
John Bradley
(Second Witch, Jig Choreographer, /Guitar Arrangements)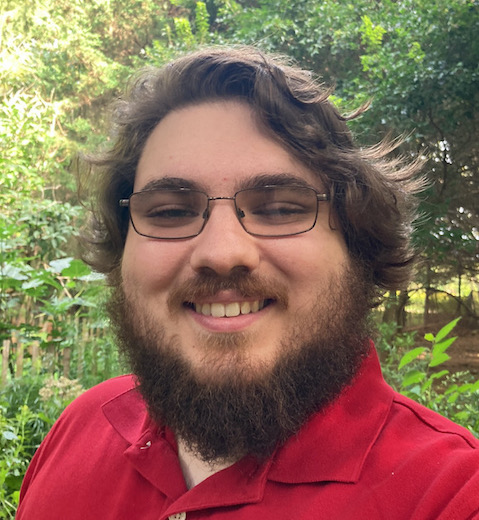 John is glad to be back at Northeast Stage and to be working with this wonderful cast! Some of his favorite roles have included Billy Cane (Bright Star) with the RFCT, Rafe Sadler (Wolf Hall) at the NFCT, and Sir Andrew Aguecheek (Twelfth Night) and Hortensio (Taming of the Shrew) here at Northeast Stage.
Georgia Ciaputa
(Gentlewoman/Apparition #2/Old Seyward)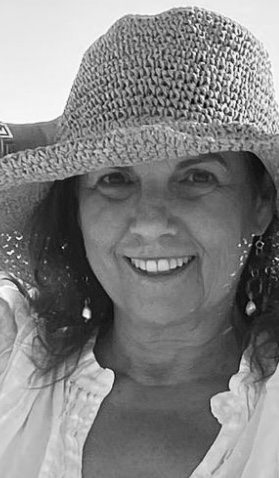 Working with our Director, A.D. Newcomer, is like taking a master class in all things Shakespeare, and has been a truly amazing learning experience! Having recently performed in NFCT's The Resistable Rise of Arturo Ui, directed by Colin Palmer, Georgia is grateful for the opportunity to have seen what he created this time around, as Macbeth's Designer. Georgia studied Shakespeare at the London Academy of Music and Dramatic Art, toured with the Williamstown Theatre Festival, and directed Sophocles' Electra at Vassar College, where she co-founded the student-led Workshop Theatre. Favorite roles include Amy Greene in Norman Mailer's Strawhead, the Narrator in Erwin Piscator's staged play of Tolstoy's War and Peace, and Lucy in John Carlo Menotti's opera, The Telephone. Special thanks to our wonderful Assistant Director, Grace Johnson, our talented and patient Fight Director, Peter Peterson, and the entire Macbeth cast!
Liam Glueckert
(Donalbain/Messenger/Young Seyward)
Liam is honored to be involved with Northeast Stage in this Shakespearean classic! Earning a general theatre arts major from SUNY New Paltz, he has been pursuing acting for most of his years of schooling. Liam is always eager to audition for any production he can get his hands on. He has just recently been cast in Northeast's production of The Tempest a couple months ago, as well as North Fork Community Theatre's 2023 production of The Resistable Rise of Arturo Ui! He loves to show people his talents and abilities, and is proud to be here!
Fred Hansen
(Bloody Captain /Angus)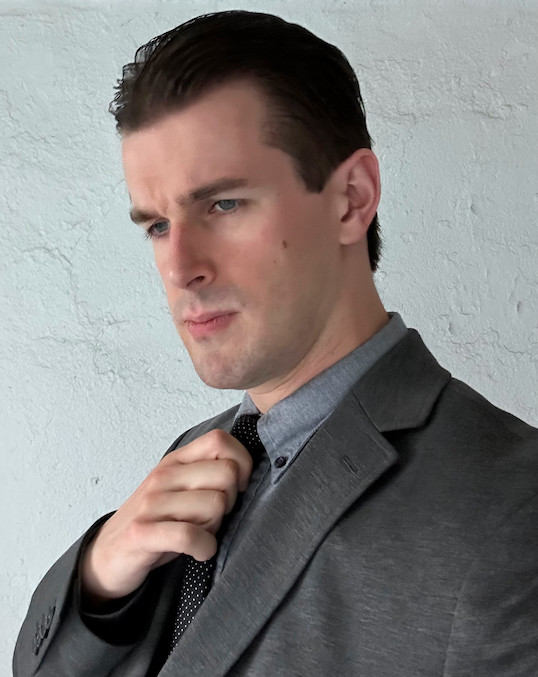 Fred is an up-and-coming stage actor (hoping to cross over into voiceover), having previously starred in Michael Benton's production of Joe Landry's It's A Wonderful Life, A Live Radio Play, as well as playing two parts in the Corchaug Repertory Theatre One-Act Series at the North Fork Community Theater!
Justin D. Harris
(First Witch and Jig Choreographer)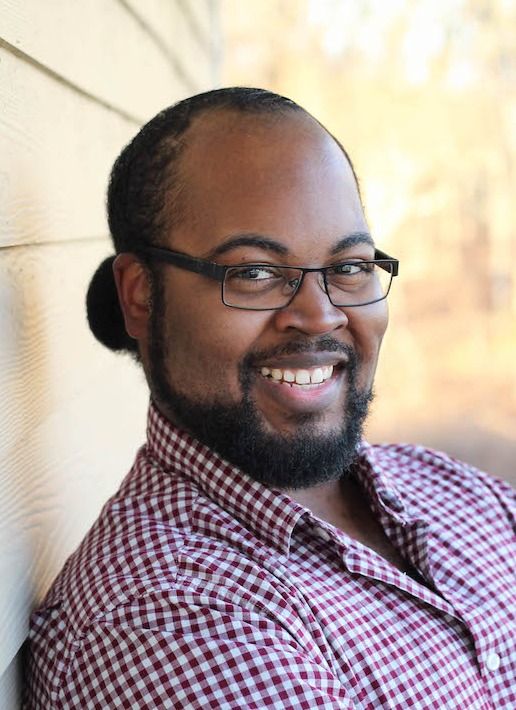 Justin is a director, writer, performer et al. A Brown University neuroscience graduate and Arts Academy Manager at Westhampton Beach Performing Arts Center. Justin is a masterful teaching artist with students from Manhattan to Montauk and the beloved North Fork. Credits span Oregon Shakespeare Festival, Hamptons Shakespeare Festival, American Repertory Theater and more. Faves include Emcee in Cabaret and directing/choreographing the LI premiere of Bright Star.
Grace Marie Johnson
(Ross/Apparition #3 and Assistant Director)
Grace was last seen on the Northeast Stage stage in 2015, as Miss Joanna Trout in Dear Brutus and Feste in Twelfth Night. Her wanderings since have included New England, NYC, the US-Mexico border, and an M.A. in dance/movement therapy. Other favorite roles include Emily Webb (Our Town, Keene NH), Sister James (Doubt, Keene NH), and Kattrin (Mother Courage and Her Children, Putney VT). Gratitude and love to her family and this (is)land for having her back.
Christian Lepore
(Macbeth)
Christian is happy to be back with Northeast Stage, having last appeared in The Taming of the Shrew. He was most recently seen in The Resistible Rise of Arturo Ui. Some of his other favorite productions include Chemical Imbalance, Wolf Hall, The Complete Works of William Shakespeare (Abridged), Tartuffe, Night of the Iguana, The Dresser, Twelfth Night, The Zoo Story and The Actor's Nightmare.
Steven Lepore
(Lenox/2nd Murderer)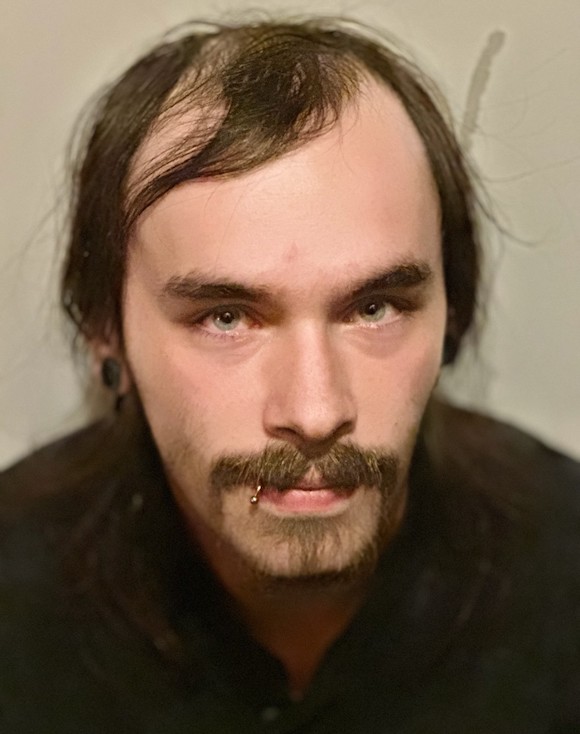 Steven is known mostly for his work in Philadelphia at the Allentown theater in "Talk radio" has now joined in this year's Macbeth expanding his career onto the northfork Community Theatre.
Laura Pearsall
(Duncan/Hecate/Apparition #1)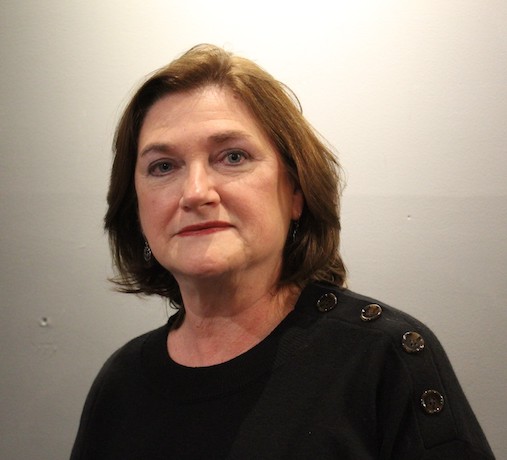 This is Laura's fifth production with Northeast Stage, having last been seen in It's A Wonderful Life, A Radio Play. Recent roles include Old Lady in Sunday in the Park with George (NFCT), and Anne-Marie in A Doll's House, Part 2 (RFCT-NSUMC). She thanks our passionate director, AD, and a very talented cast and production team for further opening her eyes to the wonderful world of Shakespeare. Many thanks for supporting local theater!
James Pritchard
(Doctor)
James has worked with Northeast Stage in many capacities over the years. Most recently he took on the role of Gremio in the production of The Taming of the Shrew in 2022. It is his hope that you enjoy this production and that you continue to support live theater on Long Island.
Peter Peterson
(Banquo and Fight Choreography)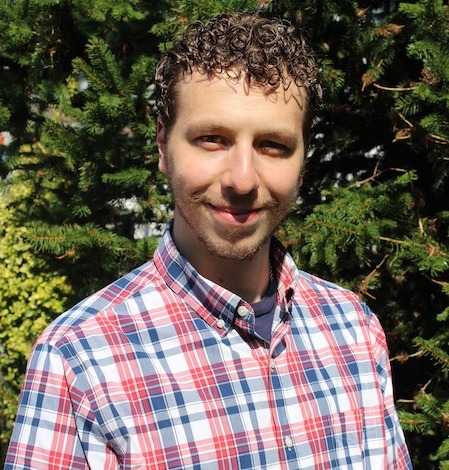 Peter is excited to be performing with Northeast Stage again. Recent performances include Twelfth Night and Measure for Measure. He was also in the NFCT's production Cry Baby. He thanks his family and friends for their continued support. Enjoy the show!
Wendy Peterson
(Malcolm)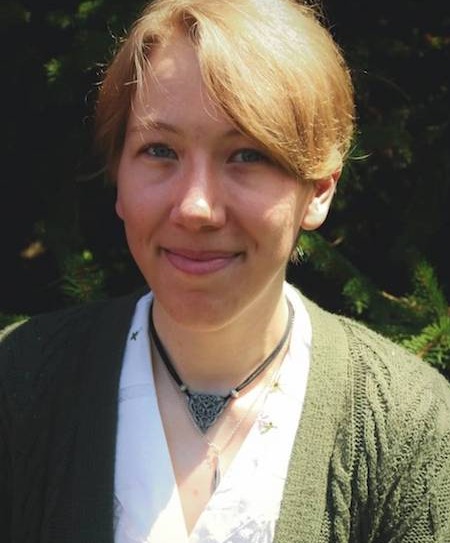 This is Wendy's third time performing with Northeast Stage. She last appeared as Viola/Cesario in their production of Twelfth Night. She is so grateful for the opportunity to work with this wonderfully talented group of actors, and she hopes you enjoy the show.
Suzette Reiss
(Third Witch)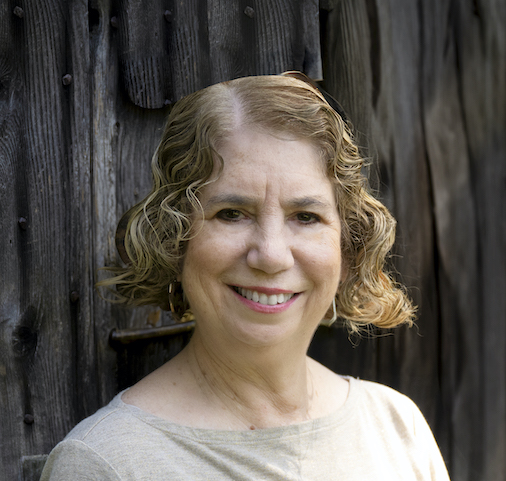 Suzette performed earlier this year in Northeast Stage's summer production of The Tempest. Previous years she was in The Taming of the Shrew (directed by A.D. Newcomer and Colin Palmer), Much Ado About Nothing, and The Comedy of Errors (directed by James Pritchard), and The Laramie Project (directed by Huck Hirsh at NFCT). Suzette is an international fine artist, practices real estate on the North Fork, and is a board member of Northeast Stage.
Kevin Shea
(Porter)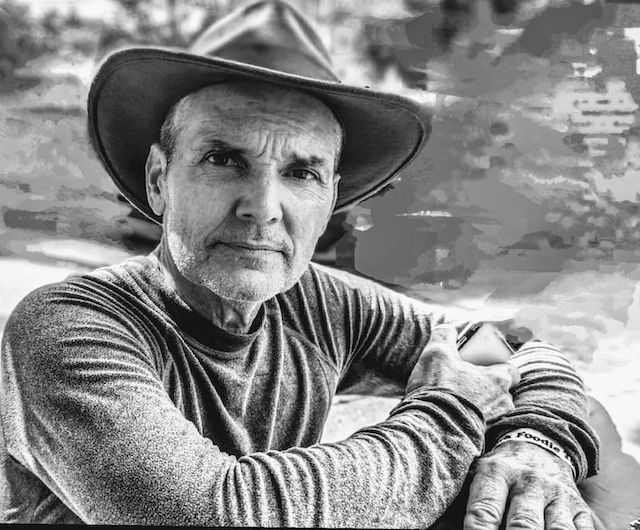 Kevin Shea returns for his fifth season with the theatre, previously seen in comedies playing the fool. But fair is foul and foul is fair, as Kevin takes on the Porter's dark comedic stylings in this production of Macbeth. He hopes you enjoy his take on the midnight party host who had a wee bit too much revelry the eve before. Equivocator,
knock knock! Who's there?
Aurora White
(Fleance/Little Duff)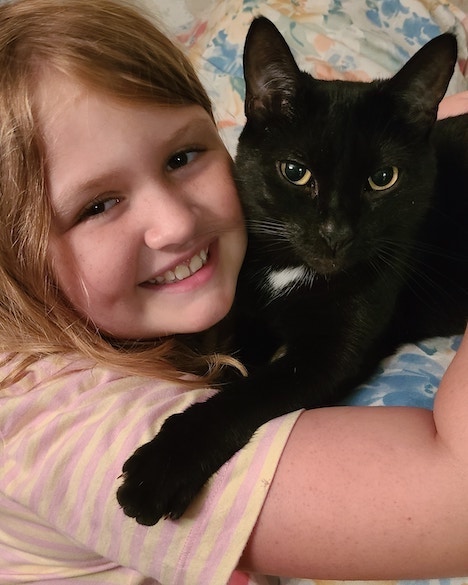 Aurora is a dancer and student, who is currently in the fifth grade. She has been dancing since she was three, and studies ballet, tap, lyrical and hip hop. She is very excited to be making her Shakespearean debut and to be able to work with her mom in this production. Thank you to AD for the opportunity and all of the cast for their encouragement.
Rebekah White
(Lady Macbeth)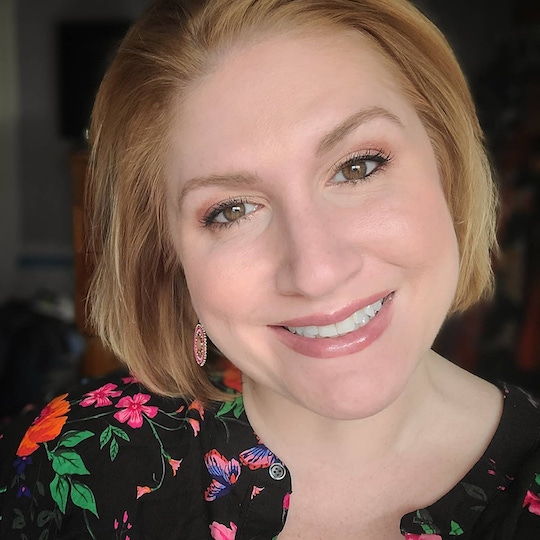 Rebekah is a teacher, singer, actress, co-founder of the former production company RW StageArt and a current member of the board of Northeast Stage. She holds a BS in Music from Adelphi University and an MA in Elementary Ed from Western Governors University. Some of her favorite roles have included: Kate in The Taming of the Shrew, Ariel in The Tempest, Carol in Oleanna, Anna in Boston Marriage, Gussie in Merrily We Roll Along, Honey in Who's Afraid of Virginia Woolf, Juliet in Romeo and Juliet, Ophelia in Hamlet, Princess in Love's Labour's Lost, Titania in A Midsummer Night's Dream, Jacques in As You Like It, and Maria in Twelfth Night. Her greatest role to date though, has been being mom to her son Quint and daughter Aurora. She is especially excited and proud to be acting with Aurora in this production! Thank you to AD and the entire cast for their dedication.
AD Newcomer
(Director and Lady McDuff/Head Clown/Sound Design)

AD is a director and actor specializing in the works of Shakespeare. She received her professional actor training from Shakespeare & Company in Lenox, MA where she was also a faculty and guest faculty in the Intensive Actor Training Dept. She has directed and acted with Northeast Stage since 2003. AD is also a youth development specialist with the Southampton Youth Bureau, program director of the Hamptons Shakespeare Festival's Camp Shakespeare, education artist at Westhampton Performing Arts Center and occasional guest faculty of Neo-Political Cowgirls. Thank you to Peg Murray and Amie Sponza on the 40th year of Northeast Stage- cue Peg smiling down from heaven. And thanks to Grace for taking the leap with us.
Colin Palmer
(Costume and Set Design)
Colin is excited to be returning as a designer for Northeast Stage after doing sets and costumes for The Taming of the Shrew and Twelfth Night. He has appeared as an actor in numerous NES productions, including The Importance of Being Earnest (Algernon) and Twelfth Night (Malvolio) and has directed Henry V and Measure for Measure. www.colinpalmer.org